When you're choosing a company to provide property management in Santa Barbara, you want to make sure you find someone who really knows what they're doing. There are five main components to what makes a good property management company. While we don't have time to go into detail about these topics in this blog, we do talk about the subjects further in other blogs, so make sure you check those out.
Getting the Property Rent Ready
The first thing a good property manager will do well is help you prepare your property for the rental market. Your property manager must know what to do, how to charge the right rent for your home, and what tenants are going to be looking for in a rental property.
Marketing the Property
Marketing the property correctly will help you attract high quality tenants. You need a property manager who has a good marketing and advertising strategy. Take a look at our blog and video that talks about this, and make sure you understand how your property manager's marketing efforts will increase your rental income and bring you a good tenant.
Screening and Showing
In my opinion, there is a specific way to screen tenants so you always place good ones who pay rent on time and take care of the property. There are lots of ways to do this wrong, so a skilled property manager needs to know how to screen thoroughly and show the property to qualified prospective tenants.
Lease Agreements
You can expect a good property manager to efficiently handle the contractual and technical side of your property. That includes developing and negotiating a strong lease. While there are many template-driven contracts to be found, those must be filled out correctly. It's easy to make mistakes.
Client Management
A good property manager is also skilled at client management. This goes both ways; knowing how to manage a tenant and knowing how to facilitate positive relationship management with the property owner. There has to be excellent follow-up and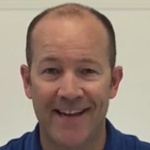 communication, as well as good response times. Property managers must know what an owner wants and needs.
These are the five main things you should expect from a good property manager in Santa Barbara. The company you choose to work with should know how to do these things, and they should be able to demonstrate their knowledge, skills, and expertise in these areas. If you have any questions or you want to talk more about Santa Barbara property management, please contact us at Lemon Tree Management.